This year we're asking Kiwis to help fundraise for their local rescue chopper from their garage.
We've teamed up with Trade Me to launch the 'Great Chopper Appeal Garage Sale', it's an easy way to support the Westpac Chopper Appeal and get rid of any gear cluttering up your garage.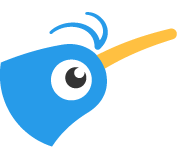 Here's how you can help:
1. Find Something to Sell
Rummage through your garage, shed, house in the search for something that you don't need or use anymore but that someone else might like to. This can be anything – an old bike, tent, baby gear, a house plant.
Ensure to include #chopperappeal in the listing header (this means buyers looking to support the Garage Sale can easily find your auction)

Make sure you add some great photos

In the description section, describe the item and make sure to include a note that the proceeds from the sale will go toward the Westpac Chopper Appeal. You can specify your own regional helicopter or let the winner select the Chopper they would like the money to go to
3. Donate the sale price at chopperappeal.co.nz
When your item has sold and the money/ goods exchange has taken place, donate the sale price here
You can choose to donate the whole amount or subtract the Trade Me Listing and Success Fees from the total if you wish

Select the Chopper you would like the money to go to

Hit the 'Donate Now' button!
Thank you for supporting the Westpac 2021 Chopper Appeal. Every donation is appreciated.
Please note – Westpac New Zealand Limited has no control over the Trade Me auctions members of the public choose to run to support Chopper Appeal. Standard Trade Me T&Cs apply.